Proudly Partnered With
University Of California Davis
UC Davis is ranked 1st in the World in Agriculture, with a mutual goal of saving the endangered population of honey bees, who also provides us with the Bee Adoption program!
Proceeds of each purchase are donated to the University of California UC Davis Bee and Pollination Center, and will fund the Bee Health Research to stop the decline of the bee population, increase of bee numbers by Native Bee Repopulation, Nationwide Education to spread awareness of the importance of pollinators and bees, and more!
Learn More: UC Davis Page
"If Honey Bees die out, Humans will follow a few years later" -Albert Einstein
Now more than ever, Bees Need Our Help! Millions of honey bee hives are disappearing every year and beekeepers all over the world experience up to 90% LOSS of their colonies every year! 

Help Save The Bees! Spark conversations with our handcrafted Adopt a Bee Necklace! Adopt Your Very Own Unique Bee! On top of that, the proceeds of each purchase Will Be Donated towards saving our sweet honey-producing friends.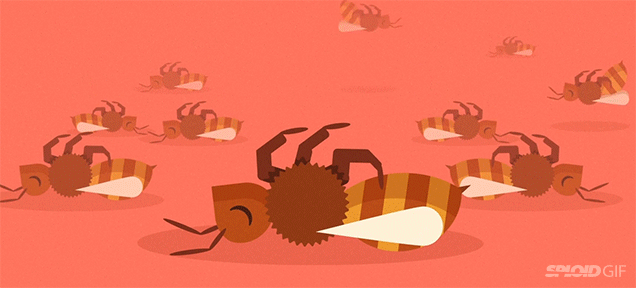 Reminiscent of the fuzzy, plump little bees that buzz around summer gardens, wear our Adopt a Bee Necklace to express your support of bees, or get it for a bee lover you know as a thoughtful and meaningful gift!
Save The Bees! - The Adopt a Bee Necklace was created to spread awareness and provide help to the bees and beekeepers from all around the world! Each purchase helps our little fuzzy, honey-producing friends survive another day!
High-Quality - The Adopt a Bee Necklace is beautifully handmade with 

genuine 925 Sterling Silver and 18k Gold Plated Accents, a

nd just like every bee in the hive, no 2 are exactly alike, adding to the charm and quality of our elegant necklaces!
Adopt a Unique Bee!

 

- Every purchase adopts a unique bee! Get a certificate of adoption, learn your bee's name, and see your new fuzzy friend's pictures!
Be Proud of Yourself! Proceeds of each purchase will fund university-based pollinator research, create bee-friendly habitats, support the shrinking bee population, and more! We are proudly partnered with the world's nr 1 agricultural school - UC Davis in our mutual goal of saving the bees! More Info
Our Unconditional Guarantee!
If you aren't in LOVE with your purchase, just let us know within 30 days, and you will receive a stress-free refund!