Adopt & Name Your Own Unique Queen Bee

Proceeds Of Your Order Aids In Pollinator Conservation

Made To Last With High Quality Materials

3-5 day US shipping & 30-day guarantee
30 Day Money Back Guarantee
Free Shipping Over $30+
3-5 Day US Delivery
- Support Bee and Pollinator Research 

- Get involved by Adopting and Naming a Queen Bee and her Hive!
Bees pollinate over a third of the crops that feed the world's population. But bees are in trouble. Pesticides, habitat loss, and climate change are all taking their toll, and bee populations are declining alarmingly. If you care about food security, environmental sustainability, and the future of our planet, it's time to take action and save the bees.

Not only will you look amazing in our bee-saving jewelry, but you'll also be positively impacting the environment. Proceeds from each sale go directly towards funding vital pollinator research at Cornell University, helping to ensure that bees and other pollinators thrive for generations to come.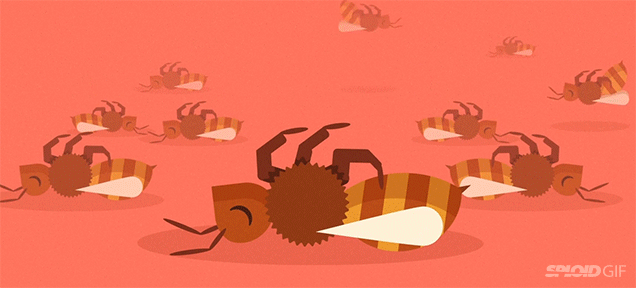 So why not make a statement and show your support for the bees by purchasing one of our stunning pieces of jewelry today? You'll be doing your part to protect these important creatures while adding elegance and style to your wardrobe. Shop now and make a difference!
Save The Bees! - Spread awareness and help the bees and beekeepers from all around the world! Each purchase helps our little fuzzy, pollinating friends survive another day!
High-Quality -

 Our jewelry is ethically and 

beautifully handmade with 

genuine 925 Sterling Silver and 18k Gold Plated Accents. Like

 every bee in the hive, no two are exactly alike, adding to the quality and uniqueness of our products!
Adopt a Unique Queen Bee and her Hive! - Every

item

adopts a unique Queen bee and her hive! Get an adoption certificate, name your queen bee, and see your new fuzzy friend's pictures!
Be Proud of Yourself! Proceeds of each purchase will fund research on pesticide exposure and risk to honey bees, the impact of parasites and pathogens on pollinator health, and more! We are proudly partnering with the nation's top agriculture school at Cornell University, in our mutual goal of saving the bees! We are proud to announce that our brand profits only 13% of all the sales! More Info
Our Unconditional Guarantee!
If you aren't in LOVE with your purchase, just let us know within 30 days, and you will receive a stress-free refund!
Bee Research
Bee Research
Cornell Bee Research and Extension Program is leading science toward a resilient future for pollinators through their research and education programs. Their scientific advancements address the major questions surrounding honey bee health and sustainability. Cornell is excited to have Project Honey Bees join them in exploring the answers
Every item purchased adopts a Queen Bee!
Every item purchased adopts a Queen Bee!
Register your adopted Queen Bees post purchase with your Order Number and Email. Name and learn about your new fuzzy friends with photos!
We are fully transparent!
We are fully transparent!
We only profit about 13% of all sales, the rest are spendings associated with running an ethical, eco-friendly, fair wages brand that contributes to charitable causes. It might not be much, but it's an honey-est work!